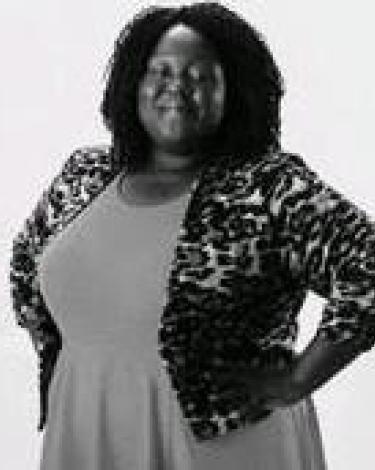 Pathway to Homeownership Graduate
11/9/2018
"We've all been dealt a set of cards. Sometimes we don't know the next move. We can't see the future, but we have to continue to play the game."
These words were spoken by Tiffany Green, who was dealt an unlucky hand, trapped in a cycle of poverty that plagued her family for generations. Growing up in public housing in New York, she knew owning anything of her own would be a struggle. With all the odds stacked against her, she managed to break free from a cycle that had kept her family's hopes and dreams held down for so long by utilizing The Prosperity Center's Savings Account program to purchase a home for herself and her child.
Tiffany had no footsteps to follow behind, so charting a course for her journey was difficult. Instead, she decided to create her own path and leave her footsteps for future generations of her family to follow behind.
"Just knowing how important it is to build equity and wealth for my family, was definitely something I knew education would bring. I'm a first generation graduate from college."
Successfully attaining her degree inspired her younger sister and even her mother to do the same. But, her fight wasn't over yet. While in college she became a single mother, the stakes were higher, she didn't just have to succeed for herself, she had to do it for her child.
She eventually moved back to Frederick to take advantage of the services offered by the Housing Authority. While using the subsidized housing services, Tiffany learned more and more about the housing process. As her interest peaked, she began volunteering her time at the Housing Authority, regardless of the fact that she struggling to support her family financially. She wanted to give back to the program that helped her with her own housing process. After seeing Tiffany's genuine interest and enthusiasm about their cause, the Housing Authority offered her a job. While helping others gain subsidized housing, she decided to look into home ownership herself.
She began by becoming educated on the homeownership process through multiple seminars offered by organizations all across Frederick County, including The Prosperity Center's Credit Café. From then on, she realized she had a lot of work to do. Tiffany worked to repair her credit and started a Prosperity Savings Account towards purchasing her house, and the savings match was more than could have ever hoped for.
"Within a year, my credit score shot up and I knew I was ready," she said.
Tiffany became smarter about how she managed her finances and put herself in a good position to be approved for a loan. She didn't just want to buy a house; she wanted to be a responsible homeowner that wouldn't have regrets in the long run.
Two years after setting her goal, Tiffany was able to purchase her own home. The dream she helped so many achieve, was now her own. Her life's story can easily be summarized by the common quote, "when life gives you lemons, make lemonade."
Making lemonade is a choice and life is the race that we "don't have time to be tired in," Tiffany says. She emphasizes that you don't always have to make that lemonade alone, there are people, resources, and knowledge out there to help.
With that attitude, one can break any cycle.