The Prosperity Center improves lives by providing effective pathways to housing, transportation and careers by creating a one-stop resource for individuals and families. Prosperity Center programs create Pathways to Financial Stability for local ALICE households. The Prosperity Center is a partnership among United Way of Frederick County and many individual, nonprofit, business and government partners.
Pathway to Homeownership
Want to buy your own home but just don't know how you will save for a down payment? Qualified ALICE households in Frederick County can take part in our Pathway to Homeownership program. Every $1 saved will be matched with $4! See if you qualify.
Free Credit Cafes
Need help with your credit? Get your own credit report and learn what it means with your own financial coach. Find out how to build and maintain a favorable credit score by clicking here.
Free Budget Coaching
The Budget Coach program is a 12-month program designed to help individuals create and follow a budget while developing a 3-5 year financial goal. For one hour a month, take part in the Budget Coach program and accomplish your goals. Learn more here.
Pathway to Transportation
Are you looking to purchase affordable and reliable transportation? Save a portion to be matched toward the total cost of a reliable used vehicle, purchased through Second Chances Garage, while also participating in Budget Coaching. Learn more here.
VITA: Free Tax Preparation
The Volunteer Income Tax Assistance (VITA) program offers FREE basic tax return preparation for qualified individuals. We are committed to helping our ALICE neighbors with low and moderate incomes receive 100% FREE tax preparation support. Learn more here.
Ride United
Ride United is an initiative to overcome transportation barriers in Frederick County. This pilot rideshare program offers free and discounted rides to those who served in the United States military and ALICE (Asset Limited, Income Constrained, Employed) households in Frederick County.  Learn more here.
---
The Prosperity Center is a partnership between the United Way of Frederick County, the Housing Authority of the City of Frederick, Interfaith Housing Alliance, Mental Health Association of Frederick County and Second Chances Garage. Accounts are hosted by ACNB Bank and Woodsboro Bank.
The Prosperity Center is made possible because of the following sponsors: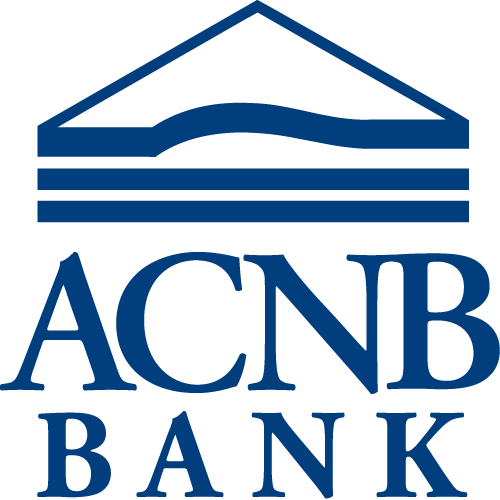 ...and donors like you.  Thank you!
---
Our Vision:
Using the collective impact model, the Prosperity Center is working to develop a holistic, integrated approach to improving the financial security of Frederick County residents. We function as a one-stop hub to allow community members access to a wide range of services, including income supports, employment and education services, financial education, asset building services, and more.
Our Goals:
Learning
Through opportunities such as financial literacy courses, individuals are empowered to make informed financial decisions based on what they've learned.
Saving
After learning how to budget, manage credit, and pay off debt, families and individuals then have the opportunity to make positive changes in their behavior. Saving money is a future-oriented action - it not only reduces the negative impact an unexpected emergency can have on a family, but also gives families to more choices for the future, like buying a home or finding reliable transportation.
Thriving
In order to create long-lasting and community-wide changes, ALICE  individuals and families require the help and support of local agencies, social workers and volunteers. We're bringing together the entire community to set up a financial environment where all families can thrive.
Contact Us
We'd love to hear from you! Send us an e-mail or call if you have a question, or if you would like to discuss scheduling an appointment.
Mailing Address
Bernard W. Brown Community Center 629 N. Market Street Frederick, MD 21701
Hours
Monday-Friday 9:00 am - 5:00 pm
Main Phone
301-663-4231
E-mail