MISSION
United Way of Frederick County mobilizes the caring power of our whole community to improve lives. 
VISION
United Way of Frederick County envisions a community where all individuals and families achieve their potential through healthy lives, education, and financial stability.
---
Local Decisions Made in Frederick County for Frederick County.
Though part of a strong national network, United Way of Frederick County (UWFC) is autonomous, independent, and local. Its leaders and supporters live in Frederick County and have a vested interest in making it the very best place to live, work, and raise families.
United Way of Frederick County strives to be a model of diversity, equity, and inclusion. The Board of Directors, staff, volunteers, and programs proudly reflect the Frederick County community in its many faces, cultures, and walks of life without regard to social or economic status, sex, gender identity, ethnicity, religion, age, sexual orientation, and physical or mental disabilities. 
Belief in people and possibilities.
United Way of Frederick County believes that everyone – regardless of where they started or ended up – should have the opportunity to be great. Sometimes the only thing a person needs in order to turn things around is the opportunity to do so.  Through investment in evidence-based solutions, UWFC invests in the outcomes those solutions provide and, in turn, the people the new opportunities enable.
A history of improving lives in Frederick County.
For nearly 85 years, United Way of Frederick County (UWFC) has fought for the health, education and financial stability of every person in our community. In Frederick County today, 37% of households struggle to afford basic household necessities. These households are one unexpected expense away from spiraling into poverty. The COVID-19 pandemic has had an enormous impact, financial and otherwise, on ALICE households. We are now more concerned than ever before about their future financial stability.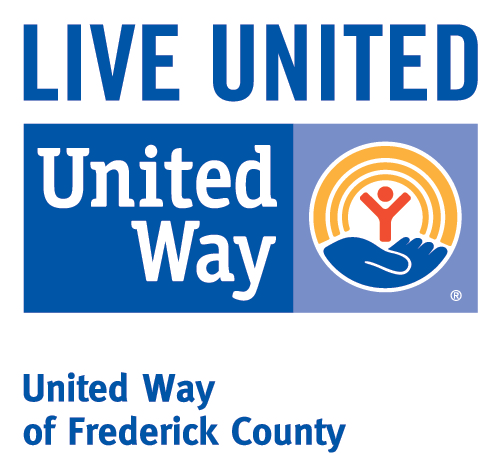 In the 2017, UWFC released the ALICE (Asset Limited, Income Constrained, Employed) Report which demonstrates that approximately over one-third of Frederick County households can no longer afford to live in Frederick County.  UWFC's investments and programs are aligned to support and increase health, education, and financial stability of ALICE households.
Bringing together the entire community.
United Way of Frederick County unites the smartest minds, the biggest hearts, and the hardest working hands in Frederick County to tackle its toughest challenges. Corporate donors, community members, loyal volunteers, and individuals from philanthropic and community organizations make up a network of strategic partners who work together to create measurable impact and lasting change.
Investing in results.
United Way of Frederick County's goals are ambitious, but UWFC is making significant progress in identifying households in need (see ALICE Report) and deploying financial, volunteer, and advocacy resources to support them. For details on results being made, please see UWFC's Annual Reports.