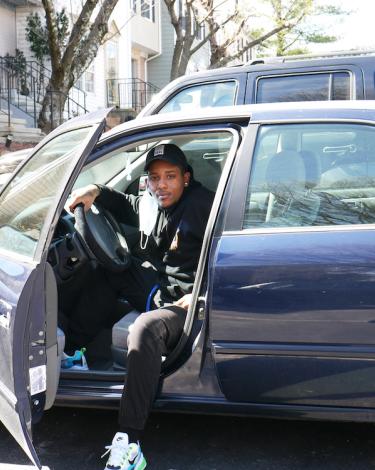 1st Graduate of Pathway to Transportation
7/14/2021
At 25, Shane realized that buying a car was no longer something he could put off. Lacking a vehicle, Shane was forced to decline job offers when the work was too far from home. For job offers he could accept, Shane found himself using different transportation options – the city bus, a cab, an Uber, all while costs added up.
When Shane first learned about United Way's Pathway to Transportation program he was surprised that a program like that existed, but knew that it was going to be a big help in getting a car.
"I believe this program is really helping me with all the budget coaching," Shane said, "…just all the advice, just helping me grow up even more."
The Pathway to Transportation program requires clients to receive budget coaching. Shane found this helpful to plan for expenses he had not considered before about buying and maintaining a car. This also helped him make plans for the future that included freedom and transportation.
Shane saved enough money to qualify for a match from Evangelical Lutheran Church and purchase a used car from Second Chances Garage, which he now uses to get to work, safely and affordably. Shane is the first graduate of the Pathway to Transportation program. For Shane, the most exciting part about being ready to buy his car is "the feeling of knowing that I finally took that next step and I'm getting my life on the right track that I want it to be."