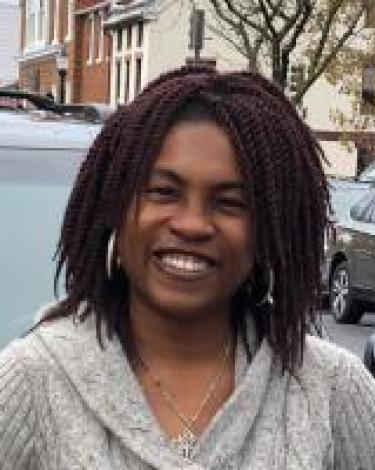 Pathway to Transportation Graduate
9/26/2018
Six thousand miles away, in Cameroon, Liz knew there had to be more to life. Liz yearned for more. Something had to change, if not for her sake, for her daughter's. She entered the U.S. Diversity Visa Program, also known as the "Green Card Lottery" with 100,000 other applicants.
"I knew there was a risk factor, but I was at risk everywhere, so why not take the risk in a better place?"
Upon her acceptance, she packed her life up and was on the next flight to America.
"I didn't know anyone."
She hadn't even visited. Everything was different, from grocery shopping to general customs. Regardless, Liz was ready to jump right in and find work. Unfortunately, many employers weren't interested in hiring a woman who was already eight months pregnant. So, there she was: A single mother of one, with another on the way, unemployed, in a completely different world. Saying it was a rough start would've been an understatement. Eventually, Liz and her two kids ended up at the Religious Coalition for Emergency Human Needs' shelter. Like any mother, Liz began to worry about what she would do to get out of her situation.
"I was willing to put in the work, but I just didn't know where to start," she said.
With the help of an amazing caseworker, she was able to get housing and other necessities for her family. She utilized United Way's VITA (Volunteer Income Tax Assistance) program to complete her taxes -- later, she even became a VITA volunteer!  She was even able to enroll in school! But there was still one major hurdle: Transportation.
As one of the more than 1 in 3 people in Frederick County who struggle to stay afloat financially, having a car is a luxury many can't afford. Liz had no choice but to use the public transportation system to manage her fast-paced lifestyle.
"I had to start class at 9:30am, my daughter had to be at school at 8:30am, so I had to drop my son at daycare at 9:00am. Before that time, both had to be fed, ready, and everything," Liz said. "So when I had to rely on the limited bus schedules to make it to all of these places on time, the day became far more complicated."
With such a full schedule dominated by transportation, there was no way Liz could survive much longer without a working car. Relief came in the form of an invitation from her caseworker to attend a Credit Café seminar at United Way of Frederick County's Prosperity Center. Though Liz assumed the seminar wouldn't be particularly useful to her as she owned no credit cards, she learned skills about budgeting and the importance of having good credit. Following the Credit Café, Liz found out about the Prosperity Saving Accounts Program, which would allow her to match her savings towards the purchase of a car.
After months of hard work and saving every dime she could, Liz was able to afford her car. "I was so happy, you can't imagine!" Liz exclaimed. "For what the Prosperity Center has done for my family through this program, I can not say thank you enough." Her Prosperity Savings Account protected her from having to return to her inefficient lifestyle of hopping from bus-to-bus. Today she drives a car that she and her kids' love, no longer chasing the American dream by foot.