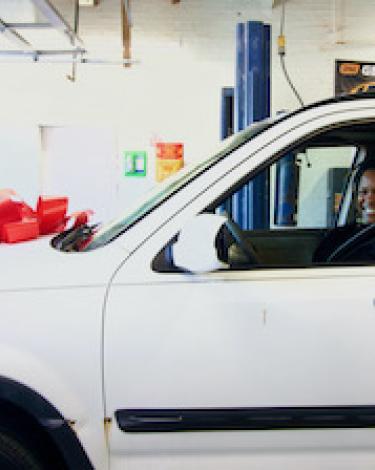 1st Female Graduate of Pathway to Transportation
7/12/2021
Lilliane is the third graduate and first female graduate of the Pathway to Transportation program, which helps people save for and purchase a car.
Lilliane is a single parent of three children, one of whom will be attending college in 2021. Lilliane started a new job in Hagerstown due to COVID-19. She was borrowing her brother's car, which was in questionable condition at best, to drive back and forth between Frederick and Hagerstown. So, Lilliane joined the Pathway to Transportation program!
In April 2021, Lilliane was able to purchase her car: a 2002 Honda CRV. Lilliane is able to drive to work without worrying about the condition of her car and does not have to rely on others for transportation help.