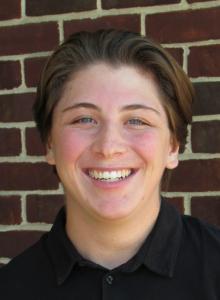 Landen Lombardo is the Ride United Network (RUN) Coordinator at United Way of Frederick County (UWFC). He oversees the vision, strategy and potential of the Ride United Network (RUN), a Collective Impact transportation program that provides flexible transportation options for ALICE  (Asset Limited, Income Constrained, Employed) families in Frederick County. He manages and monitors relationships with RUN Ride Providers, provides program training to partner agencies, and helps assess, allocate, and distribute free and discounted ride-share coupon codes to partner agencies and businesses.
Landen is a dedicated, compassionate self-starter with a passion for building relationships and advocating for our most vulnerable neighbors. His experience in the nonprofit sector and engagement with the local community make him the ideal fit for this position.
Most recently, Landen served as the Community Impact Intern at UWFC. He organized and gathered community partners for the annual Stuff the Bus school supply drive and assisted in supporting Prosperity Center programs. Before UWFC, Landen served as a Support and Advocacy Group Intern with HiTops, a nonprofit that provides youth-informed sex education and LGBTQ+ support for young people throughout New Jersey. There, he supported various events and activities to promote LGBTQ+ youth & young adults. Landen also served as a student Aid at TCNJ's Department of Sociology and Anthropology and as a Youth Camp Counselor with the YMCA of Frederick County in Ijamsville.
Landen grew up in Frederick County and is a graduate of Urbana High School. He is excited to be back in his hometown to help improve the lives of his local ALICE neighbors.
Landen is currently a senior at The College of New Jersey. He has an anticipated graduation date of spring 2023 with a bachelor's degree double major in Sociology and Women's, Gender, and Sexuality Studies.
In his free time, Landen enjoys attending concerts and going hiking.
He currently lives in Ijamsville with his family and their dog.