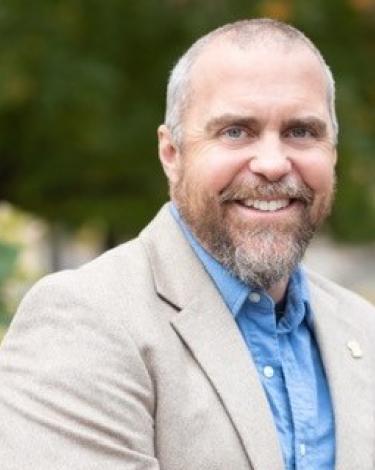 Ken Oldham is an energetic, experienced and passionate executive with an extensive background in non-profit management, strategic planning, and community engagement. He possesses a comprehensive knowledge of nonprofit business practices, fundraising and leadership development.
Ken has been President & CEO of United Way of Frederick County (UWFC) since August 2016. He is responsible for the developing the organization's long-range vision and developing the business strategy to advance the organization's objectives. He and his small but capable team have developed and advanced strategies to support ALICE (Asset Limited, Income Constrained, Employed) families in the focus areas of health, education and financial stability. ALICE are those who are working but unable to afford a basic cost of living – they are among the most vulnerable to job losses, food insecurity, homelessness and sickness.
United Way team accomplishments include developing the Prosperity Center's Pathway to Financial Stability, a key strategic initiative to support ALICE families; nearly doubling charitable gifts through the Unity Campaign, a multi-community fundraising campaign bringing new resources to ALICE households (Frederick County, MD and Berkeley County, WV); and springing to action in the midst of the COVID-19 pandemic to bring immediate and long-term relief to ALICE households in crisis.  In May of 2021, Oldham and the UWFC team were named 8th District Hero of the Week by U.S. Representative Jamie Raskin (D-Md) for their work assisting families with the federal Child Tax Credit.
Before UWFC, for nearly 15 years, Ken was the President of National Philharmonic at the Music Center at Strathmore in Bethesda, MD. He transformed the organization from a $450,000 community orchestra into $2 million regional performance ensemble consisting of a professional orchestra and chorus.
Ken is a Certified Fund Raising Executive (CFRE) and committed to the Association of Fundraising Professionals' Code of Ethical Standards. He serves on several boards of directors including chair of Frederick County Coalition for the Homeless and is President Emeritus of Frostburg State University Foundation.
Ken earned a Bachelor of Arts from Frostburg State University where, in recognition of professional excellence, he received the prestigious Alumni Achievement Award. Ken grew up in Taneytown, MD, but has lived in Frederick County since 2005. He resides near the Potomac River with his wife Melissa and his two sons Landon and Breeze.