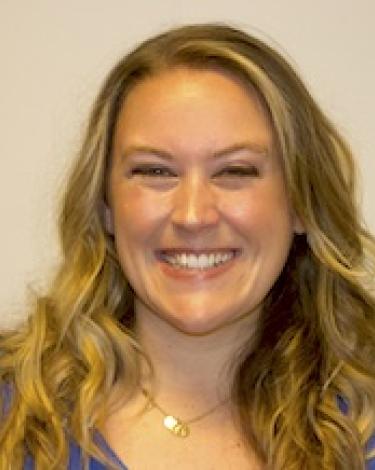 Erin Lawson is the Director of Resource Development & Marketing at United Way of Frederick County (UWFC). She raises funds to support UWFC's mission and community impact efforts. She is dedicated to inspiring individuals and organizations to support our fight for the health, education, and financial stability of every person in Frederick County. The position collaborates with UWFC colleagues to foster year-round supporter engagement through communications, events, volunteering, and advocacy, and then utilize their relationship management and donor stewardship skills to offer the right community impact investment opportunities to the right donor at the right time. The position employs effective fundraising strategies and tactics to execute a successful Workplace Campaign, solicit additional support through sponsorships and grants, and increase the number of leadership donors who are interested in having an even greater impact. Most importantly, thank and recognize our supporters for their generous contributions.
Erin Lawson's experience in sales, marketing, and fundraising are well utilized in her role as UWFC's Director of Resource Development & Marketing.
Early in her career, Erin worked in retail at Walt Disney World and was quickly promoted into management. She also worked for the NFL's Jacksonville Jaguars as a "Street Team" Captain, representing the team at community events and home games to improve fan engagement and increase the number of season ticket holders.
Erin got to know our community while working for the Frederick Keys Minor League Baseball team. She developed programs, promotions, and events to expand and engage her audience. She also handled partnerships and sponsorship opportunities, working closely with businesses, nonprofits, and community members. She is especially proud of her work with the Frederick Keys "Pack the Park" program that featured nonprofits at home games to grow awareness and support of their important missions. Erin's dedication to helping nonprofits succeed led UWFC to recruit her as a volunteer for the Day of Action Steering Committee, which is how she learned more about United Way and became interested in one day joining the team.
While working with nonprofits during her time at the Frederick Keys, Erin was especially touched by her interactions with families who had been affected by childhood cancer. One of those connections led her to the American Childhood Cancer Organization. She served as their Corporate Partnerships Manager, working with companies and individuals across the country to grow awareness of childhood cancer and raise the revenue required to continue providing valuable support to those affected.
Erin has a passion for helping others through any challenges they may be facing. She is committed to giving her time and talents to fight for the health, education, and financial stability of every person in Frederick County.
She graduated from Indiana University with a major in Sport Marketing & Management and a double minor (one in Business and one in Marketing).
Erin married a native Fredericktonian, and then relocated from Florida to Frederick to be closer to family. She lives in New Market with her husband, son, and two dogs.